You are invited to present 2019 4th International Conference on Image, Vision and Computing (ICIVC 2019), which will be held during July 5-7, 2019 in Xiamen, China. It's co-sponsored by College of Computer Science and Technology, Huaqiao University, China, Digital Communications and Networks, Chongqing University of Posts and Telecommunications, Chongqing Institute of Electronics.
为提高国内该领域学者与国际前沿科技的进一步接轨,进一步提高,国内外科研技术的桥梁搭建工作能得以加强,2019年第四届图像、视觉与计算国际会议定于2019年7月5日-7日在中国厦门召开。本次会议为研究人员、工程师、学者以及来自世界各地的专业人士提供一个交流研究成果的平台,并将围绕图像、视觉、计算机的发展进程,总结取得的成绩,并研讨未来的发展趋势,诚挚邀请您的加入!
ICIVC 2019 will offer us a good opportunity to exchange ideas, share the latest research achievements. The latest research ideas, approaches, innovations and advances brought will boost the development in image, vision and computing areas. Furthermore, it will help us to make a dominant progress in this field and push forward our research in this field to a certain degree. We do hope that this conference will also create lots opportunities for related institutions partners.
Thanks for your supports to ICIVC 2018! Hoping to see you on ICIVC 2019!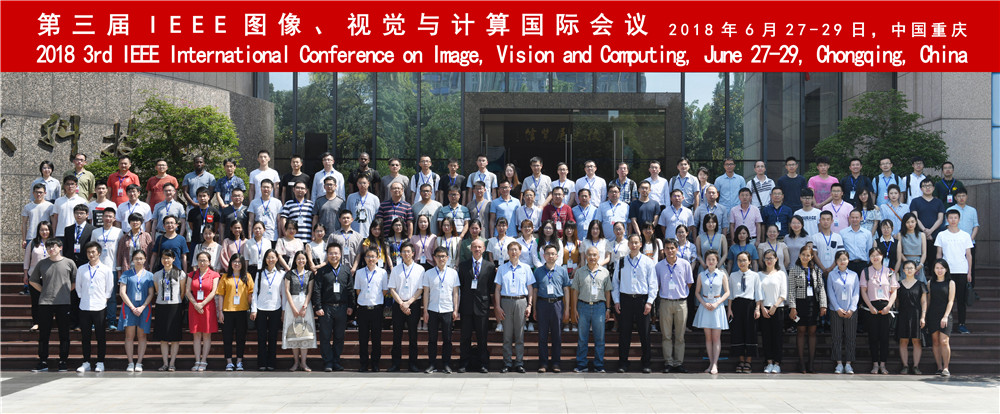 PAPER PUBLICATION|文章出版
All accepted papers must be written in English and will be published into ICIVC 2019 Conference Proceedings, which will be published by and being archived into Online Database. The papers will be sent to be indexed by  Ei Compendex and Scopus. 
大会收录文章将出版到ICIVC 2019 会议论文集, 出版并收录至在线数据库,该论文集讲提交 EI Compendex 全文检索和 Scopus 检索, 文章作者将受邀参会展示研究报告。

Submission Deadline: March 25, 2019 | Click to Submit - 点击阅读投稿须知
ICIVC 2018 Conference Proceedings | Archived into IEEE Xplore | ISBN: 978-1-5386-4990-9
Ei Compendex Index | Scopus Index (会后5个月内被检索) 
ICIVC 2017 Conference Proceedings | Archived into IEEE Xplore | ISBN: 978-1-5090-6237-9
Ei Compendex Index | Scopus Index (会后5个月内被检索)
ICIVC 2016 Conference Proceedings | Archived into IEEE Xplore | ISBN: 978-1-5090-3754-4
Ei Compendex Index | Scopus Index (会后4个月内被检索)